In Australia, becoming accredited as a project manager is an important milestone on the road to a prosperous professional life. Certification is a great way to show employers that you have the skills and information necessary to succeed in today's work market.
In this article, we'll outline the processes necessary to earn an Australian certification as a project manager and discuss the relevant credentials.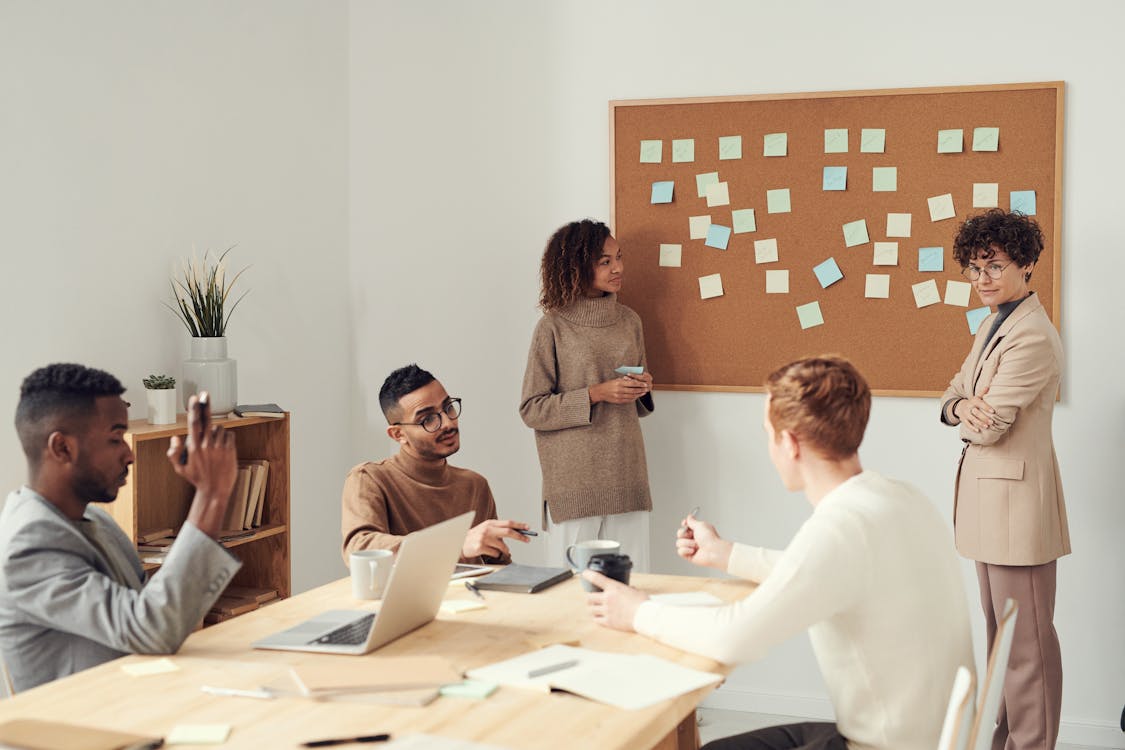 This article will give you the tools you need to succeed as a project manager, whether you're just starting or want to climb the corporate ladder. What follows is an exploration of the fascinating field of project management and the routes to accreditation in Australia.
How do I Become A Certified Project Manager In Australia?
In Australia, becoming a qualified project manager requires you to take some action and make some choices. To help you through the procedure, below is a complete guide:
Education and Qualifications
Obtain a bachelor's degree: Most employers in Australia prefer candidates with at least a bachelor's degree in a relevant field such as business, engineering, information technology, or construction management.

Consider a master's degree: Pursuing a master's degree in project management, business administration, or a related field can enhance your knowledge and qualifications.
Gain Work Experience
Acquire practical experience: Many certification programs require a specific number of hours or years of project management experience. Aim to work in roles where you can gain relevant experience, such as project coordinator, assistant project manager, or similar positions.
Select a Certification
Determine which project management certification aligns with your career goals and interests. In Australia, the most recognized certifications include:

Project Management Professional (PMP): Offered by the Project Management Institute (PMI), the PMP is globally recognized and highly regarded.

Certified Practicing Project Manager (CPPM): Provided by the Australian Institute of Project Management (AIPM), this certification is specifically designed for project managers in Australia.

Prince2 (Projects IN Controlled Environments): Popular in Australia and globally, Prince2 is a process-driven project management certification.

Certified ScrumMaster (CSM): Focused on agile project management, this certification is valuable in industries that emphasize agility.
Prepare for Certification Exams
Enroll in a reputable training program or self-study using official materials.

Take practice exams to assess your readiness.

Familiarize yourself with the certification body's code of ethics and standards.
Pass the Certification Exam
Register for the exam with the relevant certification body.

Prepare thoroughly and take the exam. The format and difficulty level vary depending on the certification.
Maintain Certification
Many certifications require ongoing professional development and recertification. Stay up-to-date with industry trends and best practices to maintain your certification.
Network and Join Professional Organizations
Connect with other project managers through local and national organizations like the Australian Institute of Project Management (AIPM). Networking can help you stay informed about job opportunities and industry developments.
Seek Job Opportunities
Look for project management roles in various industries such as construction, IT, healthcare, finance, and more.

Tailor your resume and cover letter to highlight your certification and relevant experience.
Continue Learning
Project management is a dynamic field. Stay current by attending workshops, and conferences, and pursuing additional certifications if relevant to your career goals.
Career Advancement
As you gain more experience and skills, you can aspire to higher-level positions, such as senior project manager, program manager, or portfolio manager.
It is important to keep in mind that the specific actions and prerequisites may vary depending on the certification you want to pursue and the career path you decide to pursue. If you are interested in working as a trained project manager in Australia, you should investigate the various alternatives that are open to you and formulate a plan to get there.
Is Project Management Worth It In Australia?
Whether or whether a job in project management in Australia is "worth it" depends on the individual's unique set of interests, talents, and career objectives. Here are a few things to think about:
Demand for Project Managers: Australia has a strong demand for skilled project managers across various industries, including construction, IT, healthcare, finance, and engineering. The country's robust economy and infrastructure projects contribute to this demand.
Salary Potential: The pay offered to project managers in Australia is often very competitive. However, real earnings might vary widely depending on several factors including years of experience, geographic location, type of business, and the scope of the projects managed.
Career Growth: Project management offers opportunities for career advancement. As you gain experience and expertise, you can move into higher-level roles like senior project manager, program manager, or portfolio manager.
Industry Diversity: Project management is not limited to a specific industry. You can work in sectors that align with your interests and expertise, making it a versatile career choice.
Certification Recognition: Certifications like PMP and CPPM are well-regarded in Australia and can enhance your job prospects and earning potential.
Challenges: Project management can be demanding, with tight deadlines, complex projects, and the need to manage diverse teams. It requires strong organizational and communication skills.
Networking Opportunities: Australia has professional organizations like the Australian Institute of Project Management (AIPM) that provide networking opportunities, professional development, and resources for project managers.
Global Opportunities: Project management skills are transferable and can open doors to job opportunities in other countries if you decide to work internationally.
Work-Life Balance: The work-life balance in project management can vary depending on the industry and the specific project. Some projects may require longer hours and more travel, while others may offer more predictable schedules.
It is crucial to analyse your goals, strengths, and aspirations while trying to determine whether or not a career in project management in Australia is the best choice for you.
If you are someone who takes pride in effectively leading teams, resolving difficult issues, and bringing projects to fruition, and if you are also willing to invest in furthering your education and obtaining relevant certifications, then a career in project management in Australia may be an option for you that is both personally and monetarily satisfying.
Conclusion
Choosing to make your living in Australia as a project manager can be an endeavour that is both gratifying and worthwhile. Those who are interested in this sector may want to consider moving to this country because of the high demand for qualified project managers, the competitive salary, and the numerous options available in the business.
In addition, respected qualifications such as PMP and CPPM are recognised more frequently, which improves career possibilities as well as earning potential.
Nevertheless, it is essential to keep in mind that project management can be difficult. It necessitates a high level of organisational and communication ability, in addition to the capacity to manage difficult projects and different teams.
It is vital to conduct a thorough evaluation of your interests, talents, and long-term professional goals to establish whether or not project management is a suitable path for you to pursue.
In the end, those who thrive on managing teams, completing projects, and successfully resolving problems will find that project management in Australia offers sufficient chances for career progress and professional development, making it a valuable and fulfilling career choice.
Project management in Australia gives ample opportunities for career growth and professional development.
Looking for a place to study Project Management in Australia? Click the imp source to know more!